Whether you are a warehouse, distribution center, or industrial facility, it is important to ensure that your loading docks are always in top condition. This includes being attentive to loading dock repairs. Without a properly functioning dock, it can be difficult to move goods and materials in and out of your facility, leading to delays and disruptions in your operations.
---
Why are loading dock repairs so important?
Keeping up with the maintenance of your loading docks is essential to keep your operations from unforeseen downtime. Many startups and small businesses depend on their docks to be serviceable for their use. If not, this can turn quickly turn thin profits into huge losses from all that is involved in the loading and unloading of cargo. This could be from totally being unable to perform these operations, even at a different point of the warehouse, to even dispatching trucks at ground levels. In continuous operations, the math is easy to see how much you are losing in work deficiencies.

Keeping up with maintaining and/or repairing your docks seems obvious except it is not for busy business who regard their business operations foremost and leave these repairs last in their priorities.  

Fortunately, we notice this for small owners relying on professionals to tell them what they need to do at no additional cost to the service. We are a company who advises you how to avoid reactive repairs and instead, take a proactive approach for your repairs. This leads to have greater control of your cash flows, for example, performing loading dock repairs in slow seasons rather than footing the bill on peak seasons at the expense of forklift operators costs or your reputation as a service provider.

---
Types of Loading Dock Repairs We Service
Time and usage of docks play an important role to when it is most likely that a component in a dock will fail. With older facilities, damage to docks is obvious and dangerous to even the untrained eye. And therefore, the most prone to immediate repairs.

The following is where we specialize:
Concrete Repairs
For damaged concrete to correcting the dock itself from a bad install.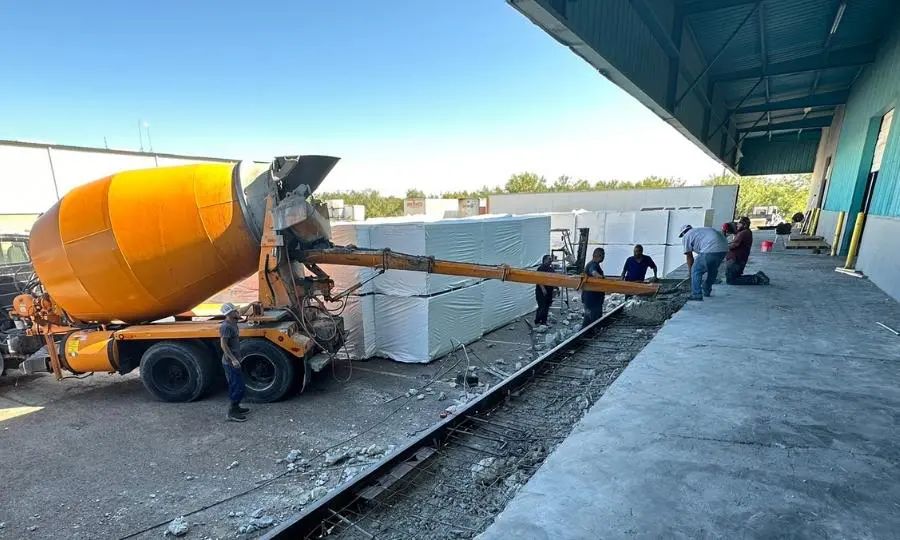 Overhead Door Replacements
For overhead doors hit by trucks or damaged by weather.
Dock Levelers Replacements
From unrepairable equipment to reliable assets at your facility.
---
Benefits of Loading Dock Repairs for Warehouses
Improved Safety
Reduce the risk from lawsuits or OSHA's citations.
Increased Efficiency
A safe workplace environment increases efficiency
Maintenance Costs
Proactive repairs reduce costs on the long run from shortage of materials or peak seasons.
Client Comfort
A well-maintained area elevates client trust and bolsters the business's reputation.
---
---
Contact Us For Loading Dock Repairs Today
At EDINSA Contractors, we provide comprehensive loading dock repair services for loading docks and other facility maintenance services in the Laredo area. Our experienced technicians have extensive experience in repairs on different loading docks, from standard single-door loading docks to large multi-door facilities. We understand that each loading dock is unique, and our technicians take the time to assess your needs and develop a customized solution that meets your specific requirements.